The Latest Dual Tuner Recorder
4K YouTube
Broadcast and streamed channels all in one system
Comes complete with 1TB or 4TB disk for recordings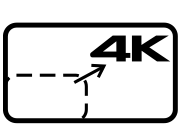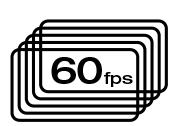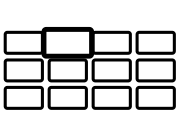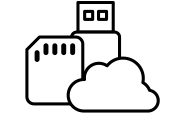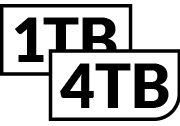 New

Processor
The perfect match for the very latest cutting-edge TV displays, MTV9600D outputs full 4K HDR at a smooth 60 frames per second and supports playback of the very latest video codecs such as Google's VP9.
Supporting the latest DRM techologies including WideVine, Magic TV™ can now also play 4K YouTube.
Dual-system architecture
for recording and apps
Our unique dual-system design provides full Magic TV™ dual-tuner recording with simultaneous use of any App.
Watch 4K YouTube safe in the knowledge that Magic TV™ will record your favourite shows.
4K HDR
Output and Scaling
Supporting full 4K output from compatible apps and on-demand TV services. Incredible Pixel Magic quality 4K upscaling is provided for HD Digital TV channels, media and apps.
MTV9600D can deliver over 8 million individual pixels. That's four times more detail than Full HD. Magic TV™ processing ensures that every pixel displays with superb quality.
YouTube, ViuTV, Kodi
and more!
Integrated 3rd-Party apps are available directly from the Magic TV™ main menu. Apps that support 4K video like YouTube, VLC and Kodi play at full 4K to your TV!
Because of the unique Magic TV™ design, you can use the apps without disturbing your TV recording.
Latest EPG
is even easier to use
Clearly see what's on now and next with the new Mini EPG. Effortlessly browse channels and set recordings without leaving the current programme.
MTV9600D features the latest Magic TV™ user interface to offer powerful new features while being familiar to existing owners.
Unique
programme data + Series Recording
Nobody else has an EPG like this!
The powerful Magic TV™ iEPG contains our own customised programme information to provide easier browsing, reliable Series Recording, and Automatic Rescheduling.*
SD and Micro USB slots
Dedicated slots for use with the new Magic TV™ Apps. Play media from your camera's SD card or other USB-attached storage.
Built-in Wi-Fi. No adapter required
For the first time in a Magic TV™ model, fast wireless networking is built in.
Instantly access your home internet connection to enable the iEPG and other features and Apps.
Set recordings from anywhere!
Set Magic TV™ recordings from your browser! Simply connect Magic TV™ to the Internet and log in to the Remote Recording website. Wherever you are, you can now browse and search programmes, look up programme information, and set Single, Series or Repeat Recordings.
Magic TV™ Share
You can now share recordings made on one Magic TV™ unit throughout your home to other Magic TV™ units. Access all of your recordings from any room in the house!
Simply add multiple Magic TV™ units to your home network.
Note: Wired ethernet only. Wi-Fi is not supported.
Magic TV™ MTV3100 and other older models containing the Sigma SMP8635 chip can view other Magic TV™ recordings but not share their own recordings.
Required network connection using LAN cable.

Internet-enabled EPG enhancements
Adding an Internet connection provides Magic TV™ with unique programme data and unlocks powerful recording features.
iEPG highlights include:
Enhanced Electronic Programme Guide. Featuring genre icons, genre browsing and increased programme data.
Series Recording. Additional Internet data is used by Magic TV™ to enable reliable episode linking. Now you can select 'Record this series' to record a whole series even if episodes are in different time slots.*
Automatic Rescheduling. Magic TV™ detects if the schedule for a programme in the To Do list changes. Recording times are automatically changed to match.*
The highest quality components
Pixel Magic have a reputation for superior audio and video quality, and every component has been chosen especially for its ability to communicate every detail available from 4K video streaming and digital HD broadcasts.
Dual processor architecture allows for seamless simultaneous recording and app usage!
Dual tuners allow the recording of any two programmes simultaneously.
Flexible navigation
Many features unique to Magic TV™:
One Touch Channel Select — assign channels to a single number key.
1.5x, 2x, 4x, 8x, 16x, 32x and 64x fast forward and rewind.
Jump 30 secs with the prev/next buttons.
On-screen icons, timebars and hints so you always know what's going on.
Record on USB Drives
Seamlessly expand your storage capacity by connecting a USB disk to Magic TV™.
Copying, moving and playback from USB is all fully supported.
Friendly
Step-by-step guided setup, clear menus, 7-day electronic programme guide (EPG), and 'at-a-glance' front panel display all combine to provide easy operation for the whole family.
Class-leading learning remote control
The Magic TV™ remote control features 4 learning buttons which allow you to turn on your TV, change the input to Magic TV™ and adjust the volume of your sound system — all with one remote.
The intuitive button layout, tactile buttons and colour-coding put every Magic TV™ feature at your fingertips.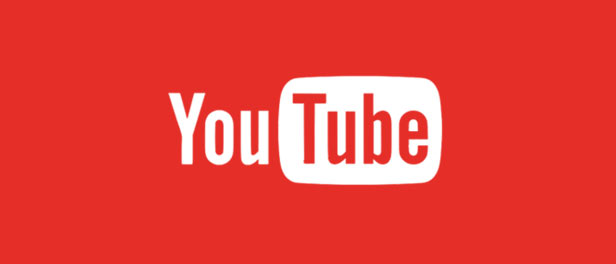 Youtube
See what the world is watching - from the hottest music videos to what's trending in gaming, entertainment, news, and more.
Browse channels you love, share with friends, and watch on the biggest screen in the house. You can have fun exploring videos you love more easily and quickly than before.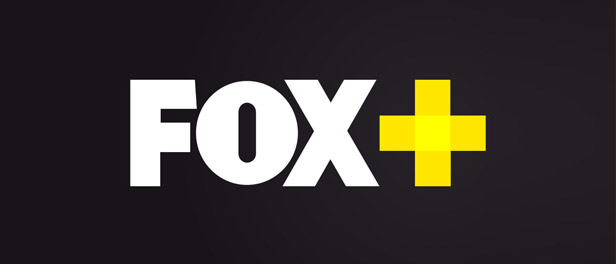 Fox+
FOX+ brings together all the very best entertainment from 21st Century Fox and other Hollywood studios. You'll find programmes from: FOX, National Geographic, 20th Century Fox films, Fox Searchlight Pictures, FOX Sports and more.
Sign up for a 30-day trial at Fox+.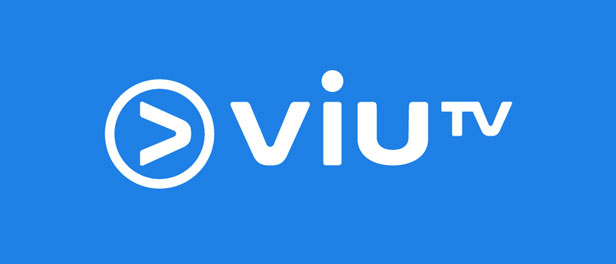 ViuTV On demand
ViuTV is a brand new free TV channel in Hong Kong. It features variety and lifestyle programmes, dramas, news, sports and finance.
Magic TV™ supports live viewing and recording of ViuTV right from the normal EPGs, but using this app you can also watch your favourite ViuTV programmes on demand, whenever you want!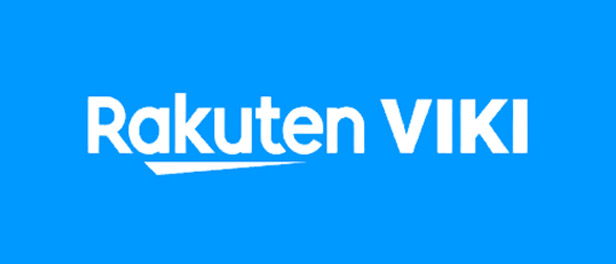 Viki TV
Be entertained with a variety of TV shows and movies from Korea, China, Japan, Taiwan and Thailand. All your favorite shows are translated into more than 150 languages by a community of avid fans!
Stay entertained with TV and movies from popular genres including K-drama, C-Drama, romance, comedy, costume & period, SciFi & fantasy, action & adventure and beyond!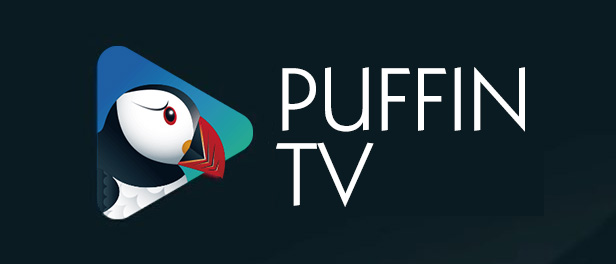 Puffin TV
Puffin TV is a special edition of Puffin Browser optimised for TV users for video watching, music listening and Internet surfing.
Puffin TV removes the traditional web browser UI for a fully immersed TV experience. Puffin UI is kept as subtle and intuitive as possible. For example, Puffin TV automatically recommends most popular sites for users. It has never been easier to share a page from your smart phone to Puffin TV.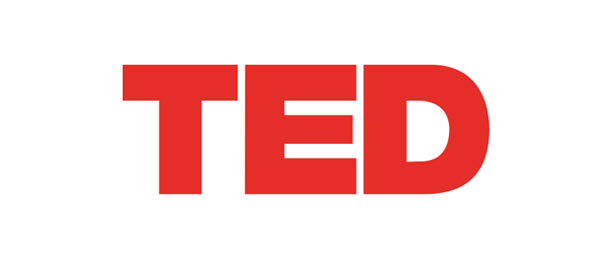 TED TV
Feed your curiosity and expand your world with TED Talks.
Explore more than 2,000 TED Talks from remarkable people by topic and mood — from tech and science to the surprises of your own psychology — with subtitles in over 100 languages.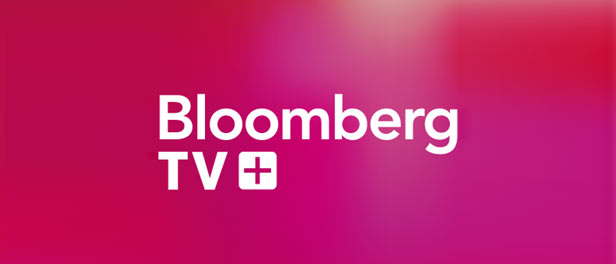 Bloomberg TV+
Bloomberg TV+ gives you an extensive collection of videos covering the biggest and most important stories in the business world; and Bloomberg TV, a live 24-hour global business and financial news TV channel.
The Bloomberg TV channel is watched by the most affluent and influential viewers in the world and includes topics such as technology, autos, luxury and travel.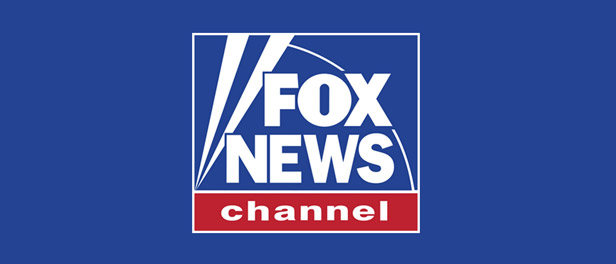 Fox News
News on demand including breaking news alerts, the latest, trending articles, US and World news and opinion pieces on politics and entertainment from your favorite news personalities. Follow the latest sports and business headlines and watch live streaming video – all from Magic TV™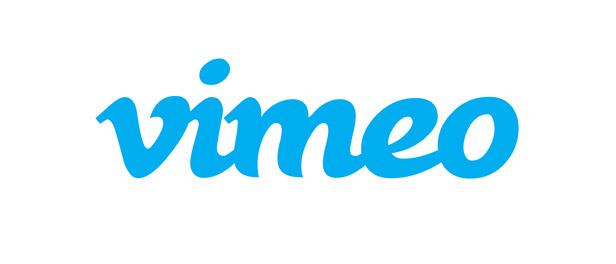 Vimeo
Discover amazing videos from the world's best creators with Vimeo for Magic TV™
Watch videos in gorgeous HD, minus the ads, and follow categories, channels, and collections to fill your feed with amazing stuff each and every day.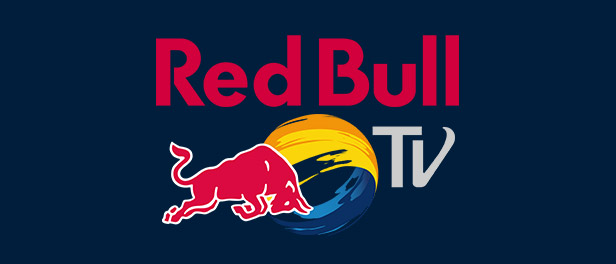 Red Bull TV
Welcome to the world of Red Bull TV, giving you front row access to live events, the very best in action sports, the hottest new music and entertainment and thrilling videos from world adventurers.
Red Bull TV takes you beyond the ordinary with high quality on-demand and live streams so you can discover music from trend setting artists, watch live events with top athletes from around the world and follow globetrotting adventurers to the most exciting corners of the planet.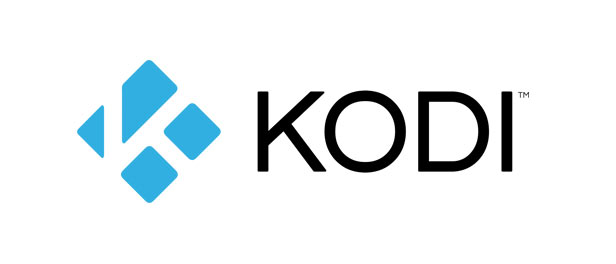 Kodi
Kodi™ media center, formerly known as XBMC™ Media Center, is an award-winning software media player and entertainment hub for digital media.
It allows the user to easily browse and view videos, photos, podcasts, and music from a hard drive, local network, and the internet.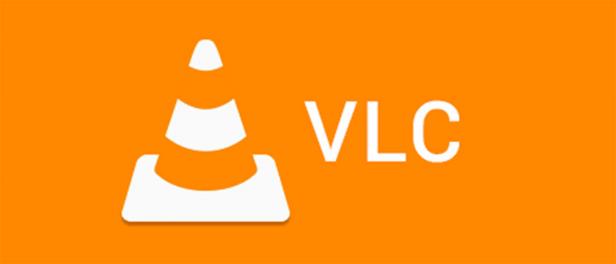 VLC
VLC media player for Magic TV™ can play most video and audio files, as well as network streams and DVD ISOs. VLC is intended for everyone, has no ads, no in-app-purchases and no spying and is developed by passionate volunteers.
Formats supported include MKV, MP4, AVI, MOV, Ogg, FLAC, TS, M2TS, Wav, and AAC. No separate downloads required.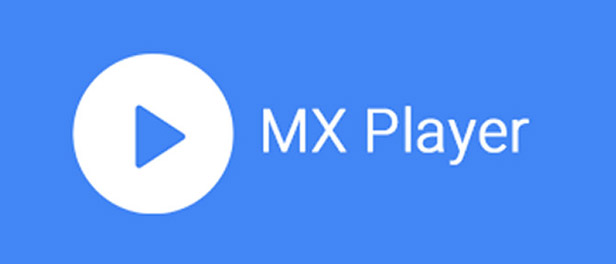 MX Player
MX Player is a powerful video player with advanced hardware acceleration and subtitle support. It is specifically designed to make use of multi-core processors inside Magic TV™. It can play most video and audio files, and has support for advanced subtitle styling.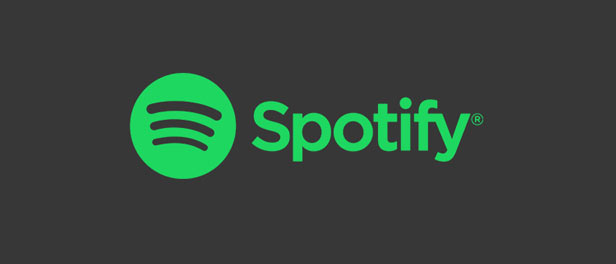 Spotify
Experience both Spotify Free and Spotify Premium on Magic TV™.
There are millions of songs on Spotify that can be browsed or searched by artist, album, genre, playlist, or record label from the comfort of your sofa. And while you are listening to your favourite tunes, check out the beautiful album artwork right there on the big screen.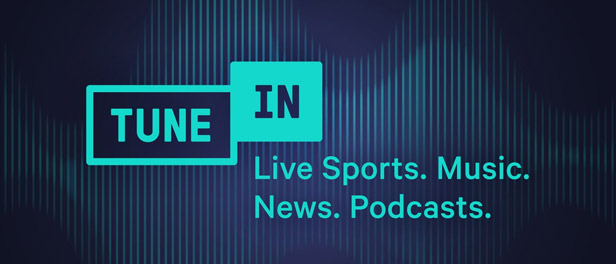 TuneIn
Listen to your favourite radio stations, internet radio, podcasts, shows & more, all for free with TuneIn Radio.
With over 100,000 radio stations, TuneIn Radio has the largest selection of free sports, music, and talk & news radio from around the world.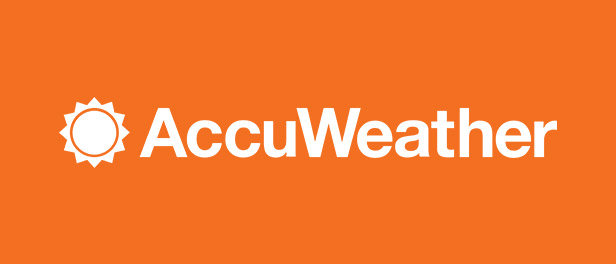 Accuweather
The most trusted weather information is now available through Magic TV™.
AccuWeather is an engaging, fully-featured, interactive weather application with an easy-to-use and playful interface. With interactive Google™ maps, the application makes it possible for you to get detailed and up-to-date weather forecasts and news on your television from the most trusted brand in weather.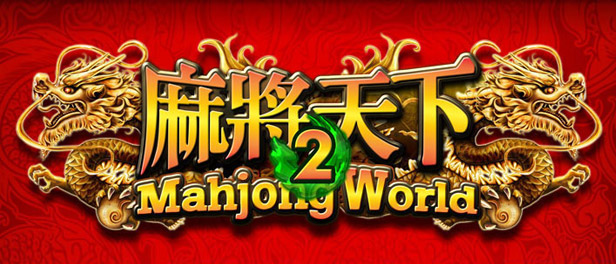 Mahjong World 2
"Mahjong", a popular Chinese strategy game since ancient times, which can help in brain training. It is also a game that connects families and friends around the world.
"Mahjong World" uniquely combines rules from Chinese, Taiwanese and Japanese mahjong into the game, and makes mahjong even more varied and challenging.
Additional software features

7-day HD EPG
Aspect Ratio Correction modes: Full, 4:3, 16:9
Continuous playback of multiple recordings
Storage folders to organise recordings
Customise your TV Channel numbers

Additional hardware details

Front panel display with alphanumeric display and helpful status icons
1000/4000 GB Hard Disk Drive
Power Saving Mode included

Digital TV standards

China DTT standard GB20600-2006 (DMB-TH). Requirements for Higher-tier DTT Receivers (HKTA 1108), Hong Kong Telecommunications Authority

OSD Languages

Traditional Chinese
Simplified Chinese
English
Video decoding formats

Multiple formats including H.265/VP9 10-bit and HDR processing

Audio decoding formats

Dolby Digital and PCM audio. Includes downmixing for Stereo systems

Supported output TV formats

HD:

4K (3840x2160) 24/25/50/60Hz
1080p 50/60Hz
1080i 50/60Hz
720p 50/60Hz
576p 50Hz
480p 60Hz

Firmware upgrade

Online update or via Micro USB port. Protected firmware provides risk-free upgrading

Remote control

Infrared smart remote with 4 learning buttons (TV power, TV input, Vol+, Vol-)
Colour: Black

Side Connections

SD Card slot for multi-media playback using third-party apps
Micro USB for app usage
Rear connections

RF:

Antenna input x1 and antenna loop-through x1

Video output:

1x HDMI with embedded audio
Support HDMI 2.0, HDCP 2.2

Audio output:

Other connections:

USB for connecting external storage
Fast Ethernet for Internet-enabled features
Internal Wi-Fi supports 2.4G/5G B/G/N/AC connection mode

Dimensions

220mm (W), 220mm (D), 56mm (H), 1.2kg

Power Consumption

Operation: 22W MAX
Standby: <1W

Power supply

+12V DC. 100-240 VAC auto-ranging power adapter

An internet connection to Magic TV™ is required to enable iEPG data, most apps, and Remote Recording.

* Every effort is made to ensure the accuracy of iEPG data; however, Pixel Magic does not guarantee the accuracy or reliability of information supplied by broadcasters.